This is written by Neil, so references to "I", "me" or "my" mean yours truly.
As happens in life, after a bad year in 2012, things changed for the better in 2013. Things improved from the time I went on vacation in January. It's different going to Bangkok for a holiday alone as opposed to going to the family house – which is far away from the city, in a gated community, with no taxi traffic, no other transport and no one outside of the family speaks English. I forgot that Bangkok is full of nightlife and has ways to keep you occupied.
During the year I met two ladies who were good company. One didn't last long but was certainly entertaining and I'm hoping the second one lasts a lot longer. We're planning to spend more time together; the lady's name is Kung and her son is Gap. She is 36 and OK with having someone older in her life – lucky me. Fingers crossed all goes well.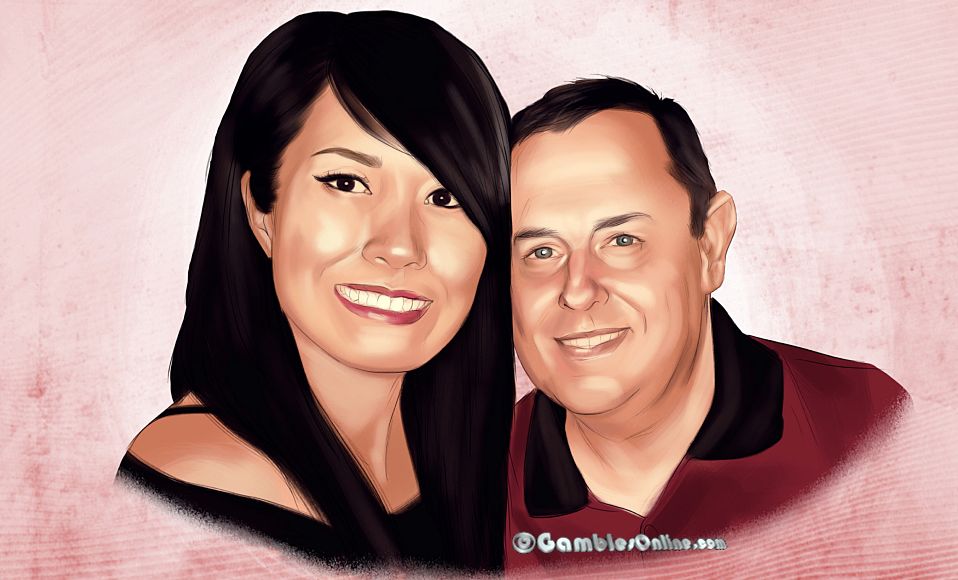 In 2012 I had no time off work after April; this year I caught up on holidays with trips to Bangkok in January, May, July and September. Next year could be similar as I plan several short visits.
In 2013 we waited for the inevitable end of my Mother's life. She held out until end-August but wasn't really with us for a long time before then. I was able to see her in January when she was generally lucid; her world at that time extended to a radius of about 10 feet. She seemed to recognize me – even though she referred to me and Dad as "her girls". Later she had several mini-strokes and was diagnosed with several forms of cancer a short time before she passed. Her original stroke was in June 2012 so she held on for another 14 months but it was a cruel journey and as a family we would have preferred she passed away earlier.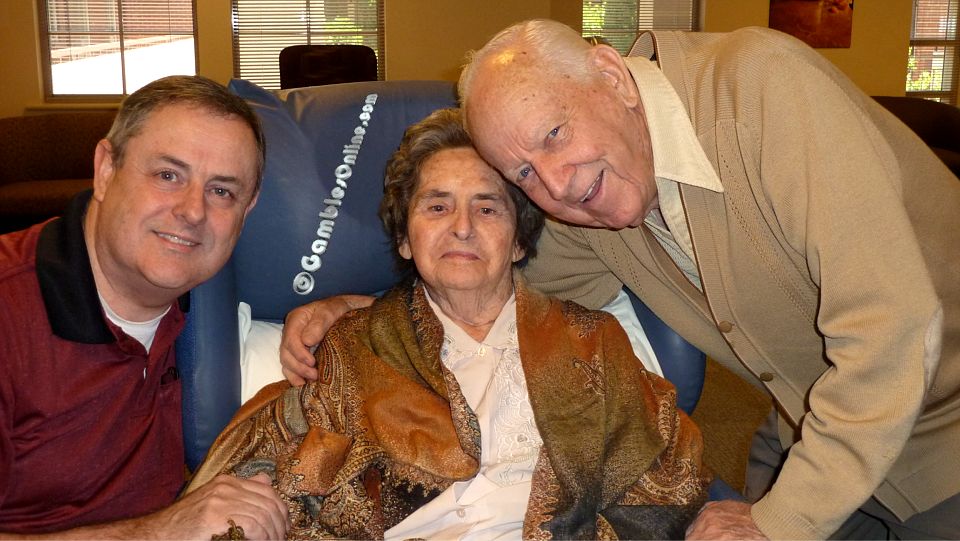 Roger had a good year at the University of Sydney – his 2nd year of a combined B.Sc / BA degree. He changed his major to Neuroscience, is enjoying the experience of being a university student and getting good results. It's wonderful to see him doing so well. He came to Adelaide for Mum's funeral and he was fantastic. While the timing of Mum's passing was later than we would have liked, it had the advantage that he & I were able to spend Father's Day together. In fact, we had lunch on that day with my Father so we had 3 generations of Gambles together, which was excellent; we were joined by my sister Barbara, brother in law Bob and nephew Toby, so it was a much bigger family affair than normal.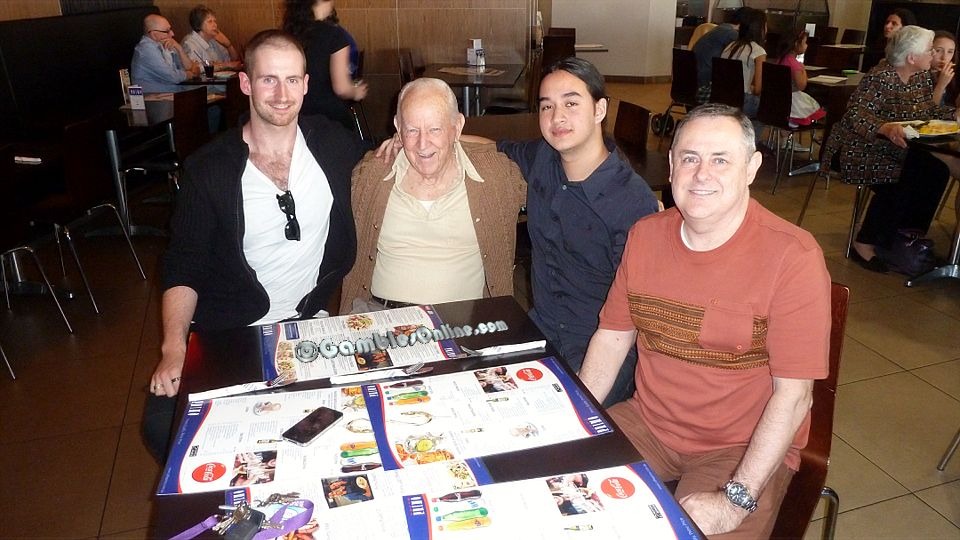 Rex continues to thrive in Bangkok; he is now in boarding school at RIS 7 days a week and enjoys it. He likes the structured environment where he gets time to study and appreciates that he doesn't have to fight the Bangkok traffic on a daily or even weekly basis. His grades are good, he is preparing to take his SATs and is focused on going to college in the US. As I was in Bangkok several times in the year I was able to see him fairly regularly; and we spent Mother's Day together in May. We went to brunch at the JW Marriott hotel – that's a bit nostalgic because we used to do that once or twice a year when we lived in Bangkok as a family. I also took Rex to Hong Kong for a weekend visit in September; he's interested in engineering and I can't think of a place where engineers have done more for a country – taking pedestrians off the roads with underground and elevated walkways, there are two cross harbor tunnels, the world's best light rail system, good roads, bridges, viaducts and a couple of high rise buildings.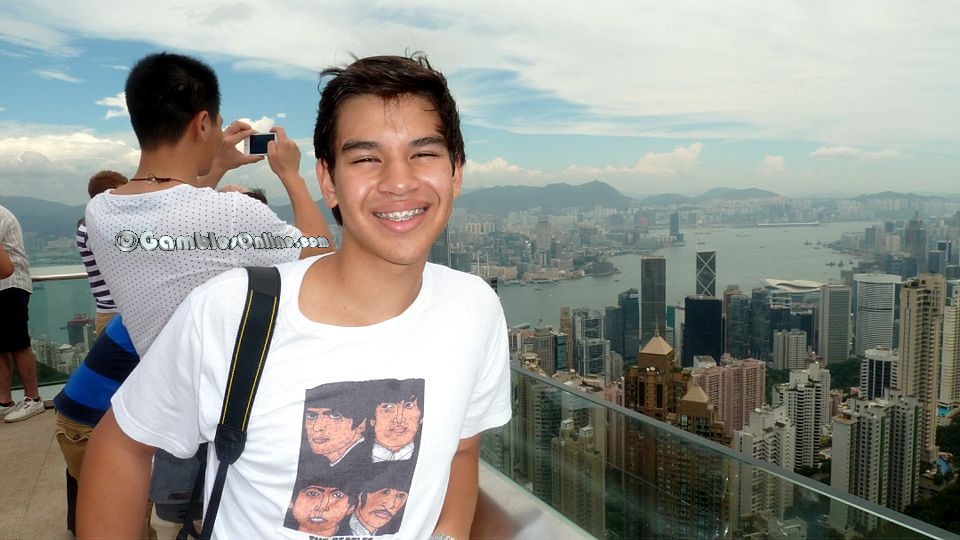 In PNG at the end of February I contracted malaria, which was no fun. It was incredibly debilitating; I guess that's what it feels like to have mono (glandular fever). To give an idea, with my morning routine I can be up from bed and out of the apt in 45 minutes. When I had malaria it took me 3½ hours to get up, brush my teeth, shower & dress; and forget about eating, I had absolutely no appetite. I lost 8kg in a week, disappointingly none of it from my tummy. But don't worry I put it back on in the next 6 weeks by forcing myself to eat copious amounts ... of chocolate. And since then I've been happy to swat those pesky mosquitoes - especially at dusk.
This year I celebrated 3 years with BSP. The bank changed its personality with the transition from a change-driven CEO who focused on modernization to a new CEO who is committed to realizing the benefits of the investments made over the past 5 years. I hope all goes well in the future.
Overall I was lucky this year spending Mother's Day with Rex in Bangkok and Father's Day with Roger & my Dad in Adelaide. I met a new special lady. It was a good year and I'm happy for the change of fortune after 2012.
All the best … Neil